By Carli Spina
Whether you are working on managing a solo project or coordinating the work of an entire team, organization is a key part of project management. But, it can be tough when you have your activities spread across multiple platforms and email accounts. Trello is designed to streamline and simplify this process.
Trello is designed to allow you to split your projects onto separate boards. You can then add "lists" to each board to represent the various stages of the project from planning to completion and put individual tasks on their own "cards." Though the terminology of this system might seem foreign at first, this structure makes it easy to move tasks from start to finish by simply dragging the corresponding card to the proper list as each stage of the task is completed. Cards themselves can include a wealth of information, from tags to checklists to deadlines. If you have documents from outside Trello that are relevant to the task, you can even attach them to the card.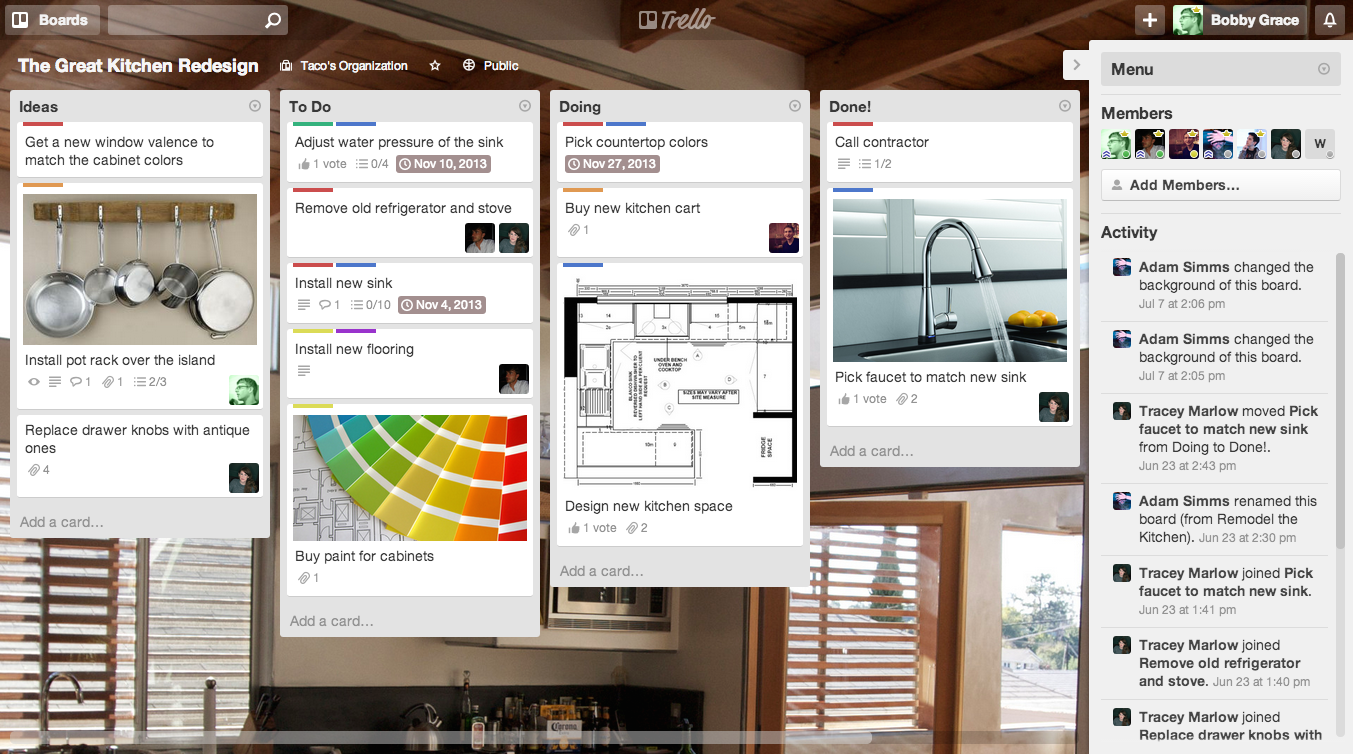 While this can be a useful tool for keeping a solo project organized, it becomes even more useful when you are working with a team. Each level of Trello's organization from board to card can be shared with collaborators. Each individual can set their own preferences for how they will get updates on the status of the project, including the option to receive regular emails. Trello even supports @-mentions, so you can have targeted conversations with individuals within the platform if that fits your workflow. And, since each board can be private, public, or team viewable, you have significant control over who will have access to each of your projects. To keep your project under control while you are on the go, Trello also has apps for Kindle Fire, iOS, and Android devices.
Another one of Trello's strong suits is its documentation. It has a detailed guide to help you get started, which includes videos and example boards, a blog with additional tips, and an Inspiration space. Trello is a strong tool for a wide range of types of projects, but if you want library-specific inspiration, Aaron Tay recently wrote a blog post about how Trello is being used in libraries, which highlights great examples of how libraries are using Trello for all sorts of work from website redesigns to vendor negotiations. I highly recommend checking out Aaron's post for some ideas about how your library might use Trello to manage projects and streamline team collaboration.